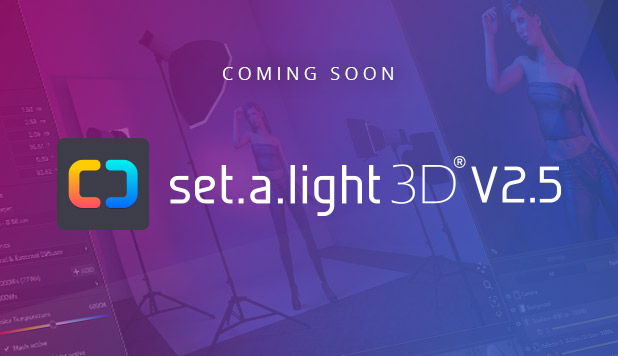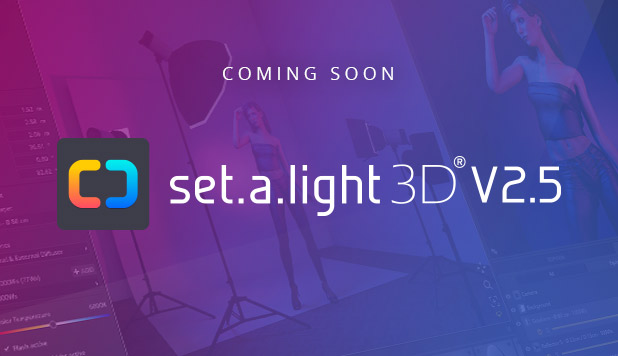 At elixxier, we`re passionate about lighting and photography and we`re always looking to find new solutions. We`re aiming to integrate the latest technologies to make set.a.light 3D a better and better experience and the everyday life of our users a bit easier. For a while now, we`ve been working on a new tool to serve our amazing users even better. Today we`re happy to give you a first insight and to announce:
The new set.a.light 3D V2.5 will be released in mid-January! It will be a polished version, with a lot of improved details and a new platform integrated.
And the brilliant thing about it:
We have decided that the upgrade will be available for FREE to all V2.0 owners!
While we are constantly improving the software, our vision has always been to provide users with an overall experience that goes beyond creation. We have been looking for a way to connect you and provide a place where creation, inspiration and education can take place in parallel.
set.a.light 3D V2.5 gets a platform for the exchange of lighting setups!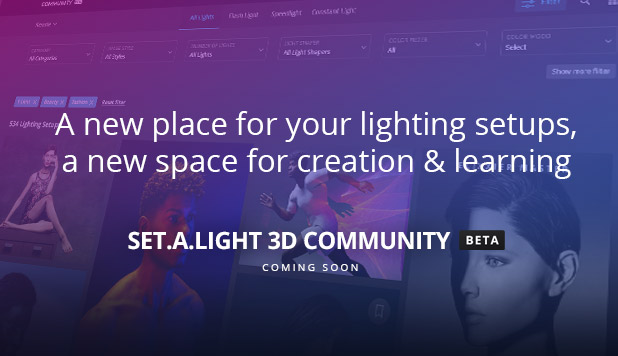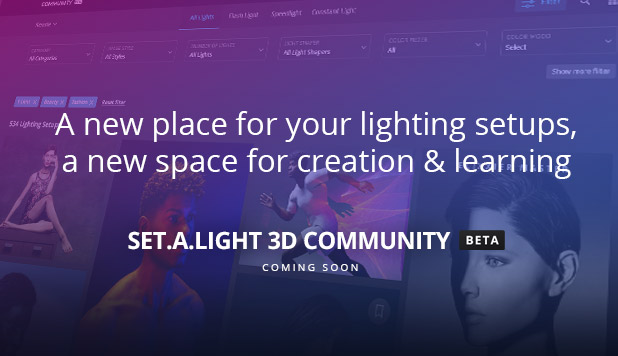 We all know the effort and the work behind a photo shoot.
But as soon as you stand with the model in the studio, the lighting just won't work – the shooting threatens to end in frustration.
But as you know, this doesn't have to happen: Because there is set.a.light 3D! :-)
To make it as easy as possible in the future and so that you don't have to make every mistake yourself, you can now rely on the power of the community!
In order to make this a reality, we have created a community that is directly integrated into set.a.light 3D and from which everyone benefits. And you can be part of it.
By publishing your lighting setups in the community platform, you can get feedback from photographers around the world or just give insights into your work and present it.
You can also browse through the growing archive of lighting setups and see how other photographers design their light. Get inspired, inspire others and learn from each other.We at elixxier have been looking forward to finally launching the community platform for a long time. This fulfills a great wish of ours: to connect our members all over the world.
Thank you for joining us on this journey!
For existing customers:
The update to 2.5 will require a new installation. So please pay attention to e-mails from us in the new year (also check the SPAM folder)!
We will inform you as soon as the upgrade is available!

We wish you all a great Christmas time and a happy New Year!
Your elixxier Team
This post is also available in: German