Set.a.light 3D enables completely new possibilities to express and shape your creativity.
Our community member Pedersen was particularly creative and created this incredible setup with set.a.light 3D, which is not only a real eye-catcher in its finished version. If you take a look at the studio view, you can see the full extent of creativity and dedication that Pedersen has used to design such a complex lighting setup.
You don´t know the set.a.light 3D community yet? You can find all details here:
https://blog.elixxier.com/en/official-release-set-a-light-3d-v2-5/
The community forms the perfect basis for getting creative ideas, exchanging thoughts with other photographers or simply downloading the perfect lighting setup for your next project!

With set.a.light 3D you cannot "only" build the next great lighting setup, you can also design pretty ingenious scenes, 3D art, film sets and visualizations.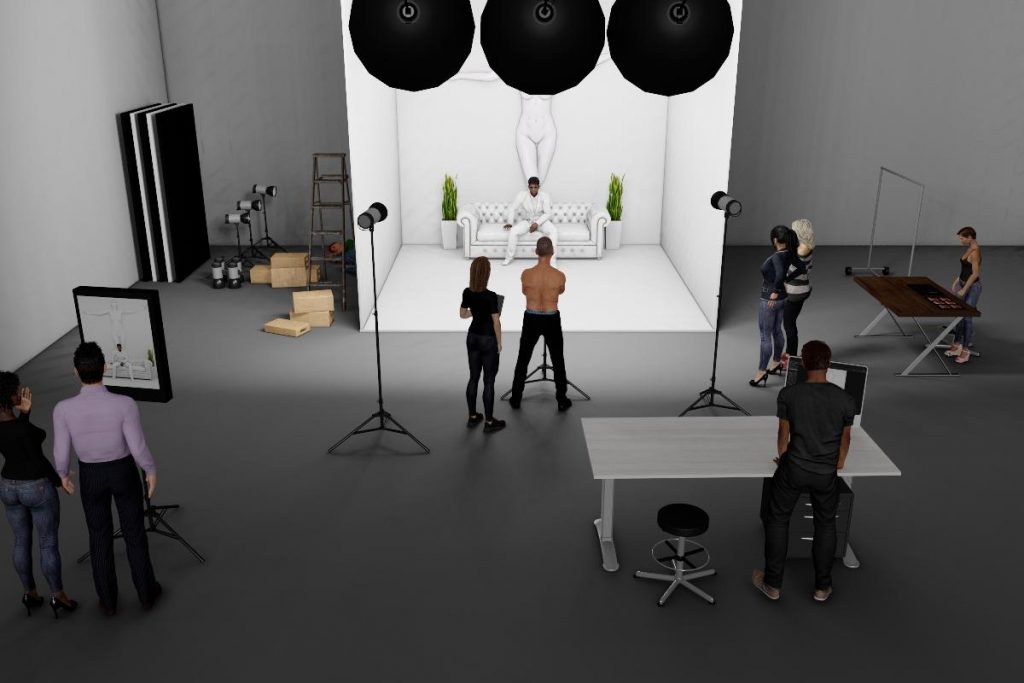 Take a closer look. Can you spot the man under the ladder?
NOTE: You need a strong graphics card for this setup !!
Find this setup in the community
(available from version V2.5)
Open the set.a.light 3D V2.5 (You don't have it? Here are some informations)
Click the new COMMUNITY tab
Type down the number "11031147" in the field "Light Setup ID" and click "filter"
Like, comment or download the setup directly into your timeline

A little tip: if you are looking for the perfect light setup, there is a selection of different filters with which you can search specifically. So you can find light setups and genres according to your taste.

Have you found your favorite setup yet?
We look forward to see your creative thoughts and ideas in the form of new light setups.
Your elixxier Team
♥ DEVELOPED WITH LOVE ♥
https://www.elixxier.com

This post is also available in: German