Shortly before Halloween we challenged our community members to build something spooky with set.a.light 3D!
There were many amazing spooky submissions. We saw spooky skeletons, possessed people, ghosts and witches.Thanks to each of you who shared your spooky vision with us. To make a final decision was really hard for us, because you all were very creative and created remarkable work! That's why we decided to display some more works following the winners as inspiring creations.
Congrats to the winners with their unique and scary setups!
First Place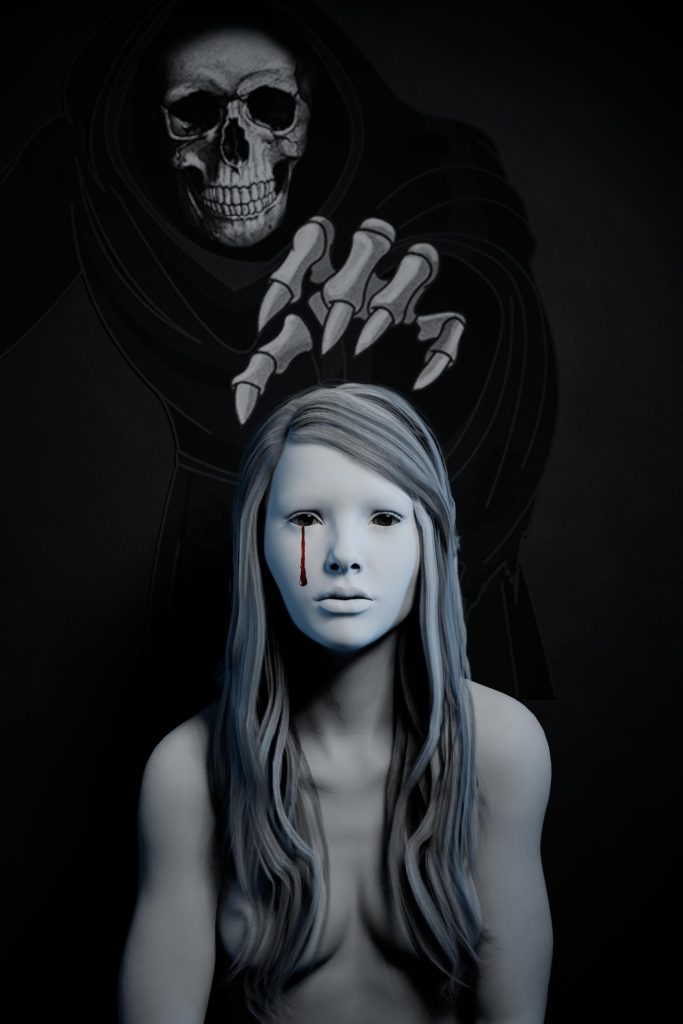 This striking motive has convinced us in its entirety. The minimalist implementation brings everything that is needed for a creepy look without appearing overloaded.
Even the lighting and choice of colors is used harmoniously and emphasizes the gloomy mood that is to be conveyed. The vertically concentrated positioning of the elements brings calm to the picture and directs the gaze to the center of the picture to the model's face. We could also well imagine it as a movie poster for a horror movie, as text elements would be well placed in the outer areas. A great and harmonious work! A big plus is also: This setting can be realized directly in the studio.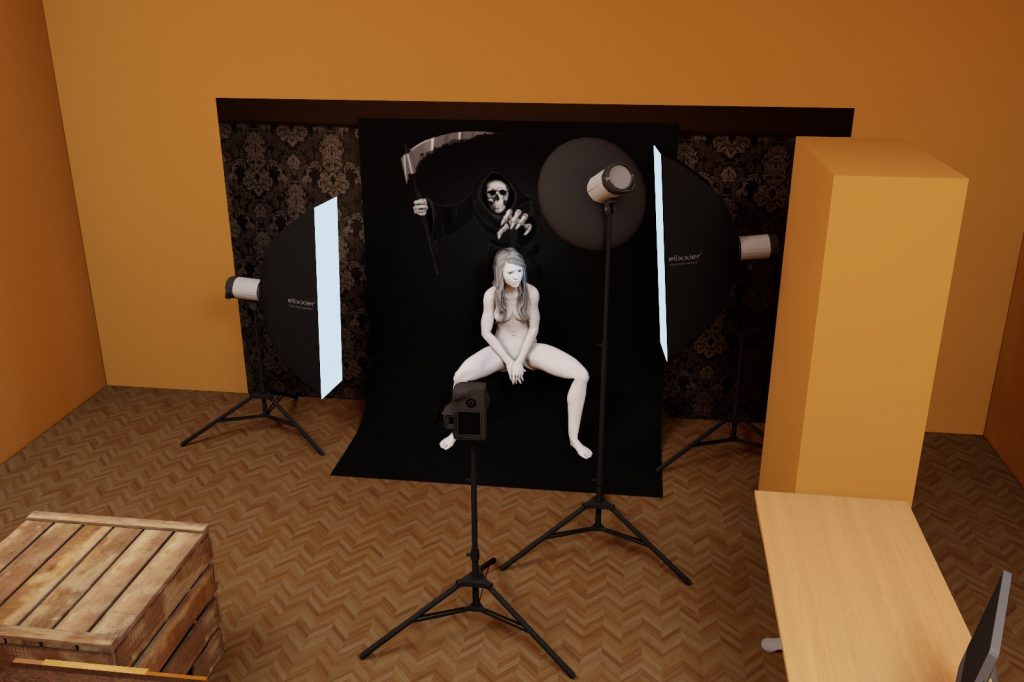 Second Place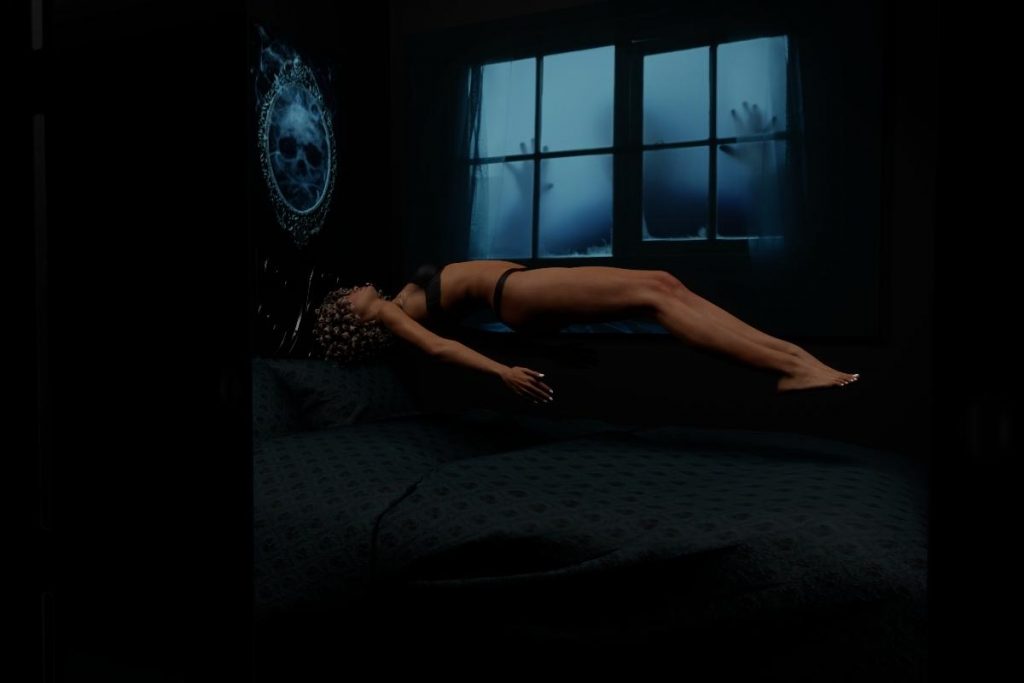 We loved seeing this entry. We find ourselves in a gloomy room in which a woman hovers over the bed. The warm tones of the skin and the cool tones of the window and mirror form a complementary contrast. The camera perspective is in front of the open door, so that the shot seems to have been taken by chance as we pass by and yet we are right in the middle of the action. How did it come to this? Where is this room located? This setup takes us into the far distance of our imagination and fires our fantasy. It is truly a unique and spooky masterpiece!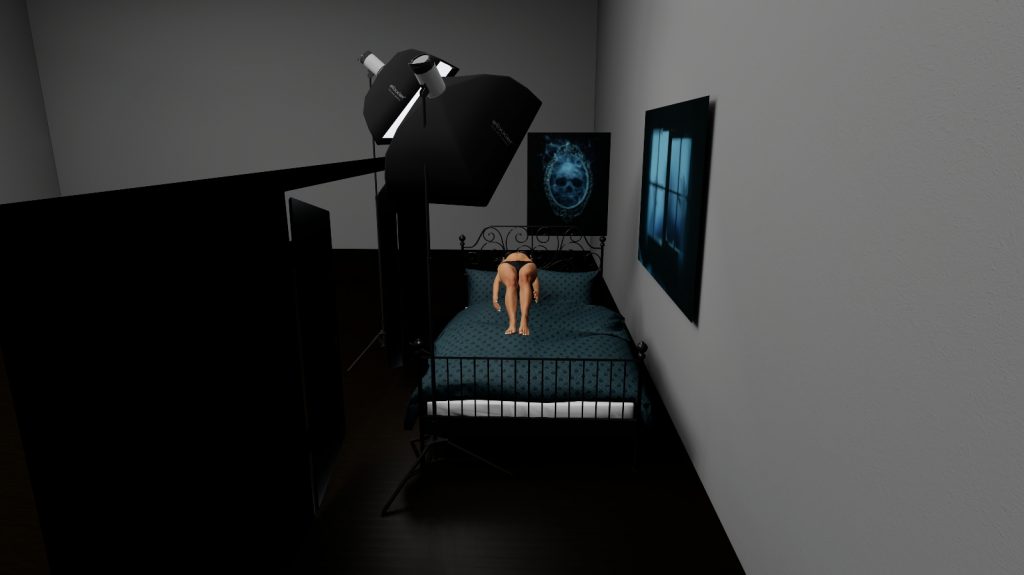 Third Place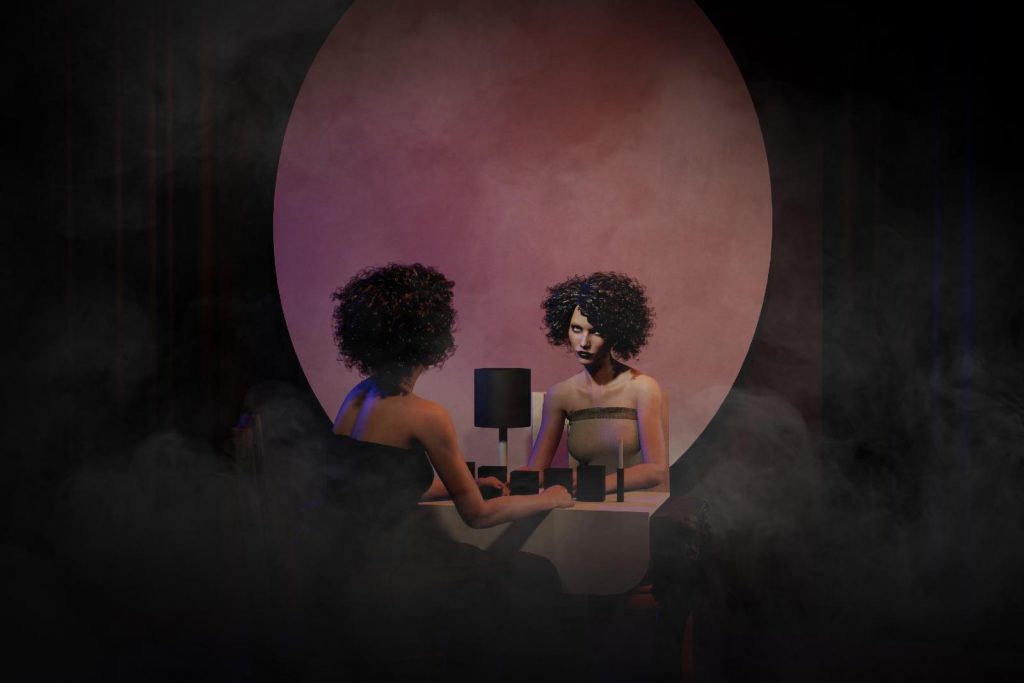 What we particularly liked here is the original and modern implementation of the theme. At first the motive seems to be a bit unimpressive, but the subtle implementation of the skull gives it a depth that invites to discover. We also like the fact that it has no obvious creepy elements. Also the color scheme with the pink mirror gives the whole thing an innocent touch. So it is worthwhile to take a closer look at the motive!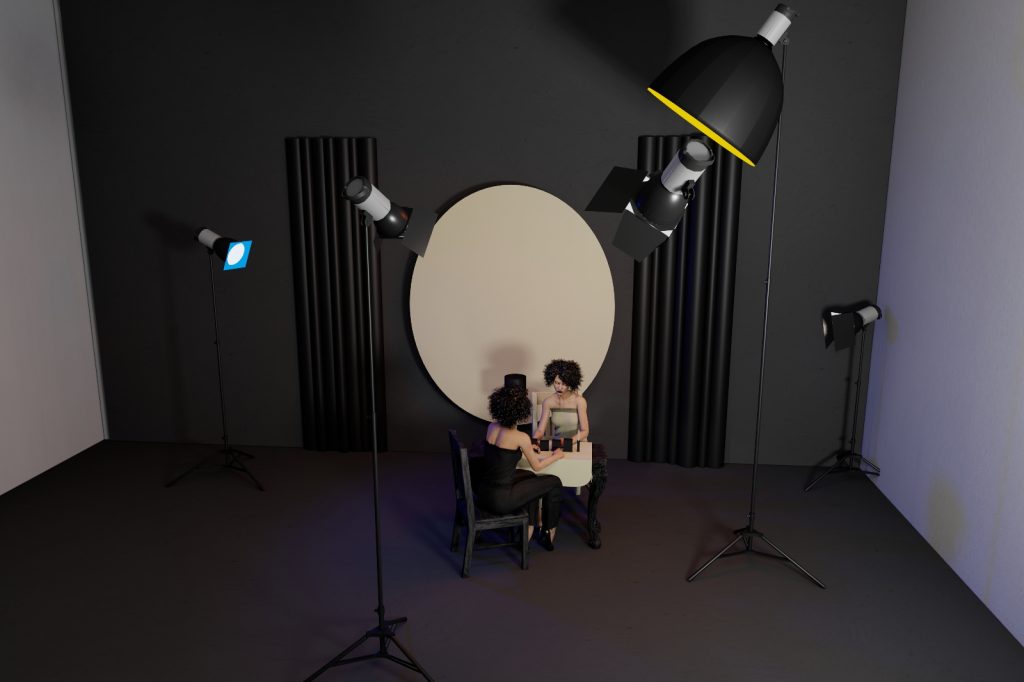 Further work, which we do not want to withhold from you: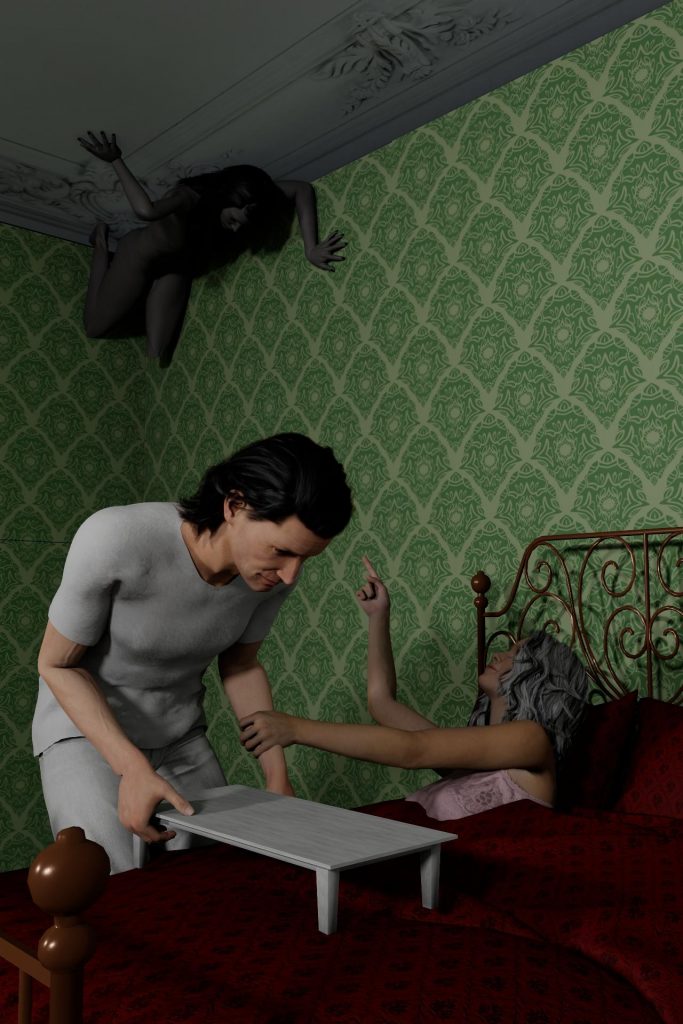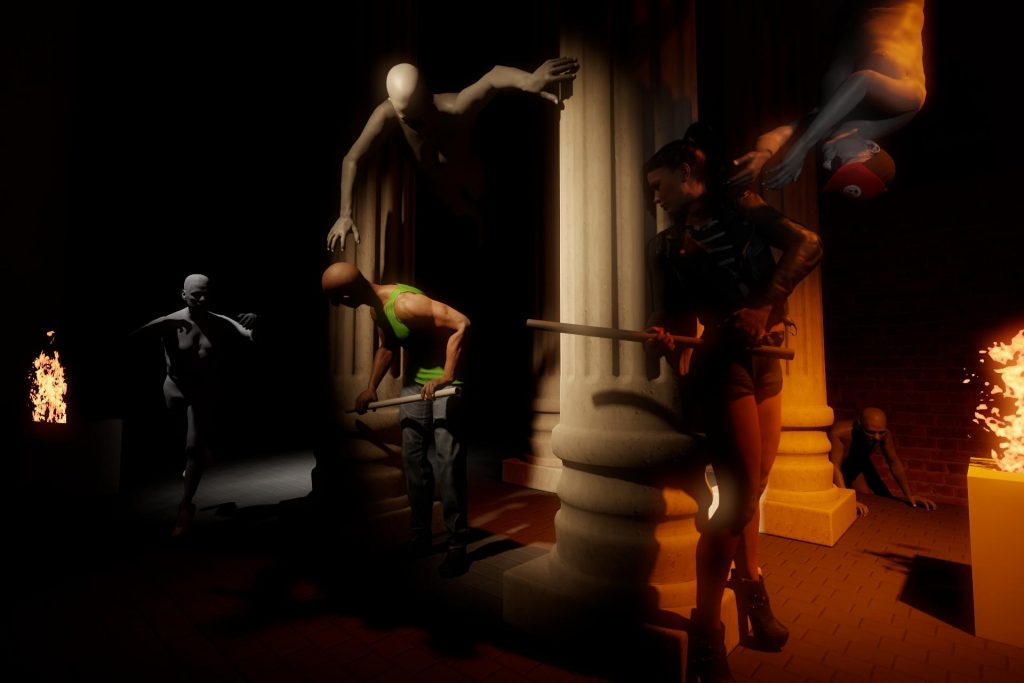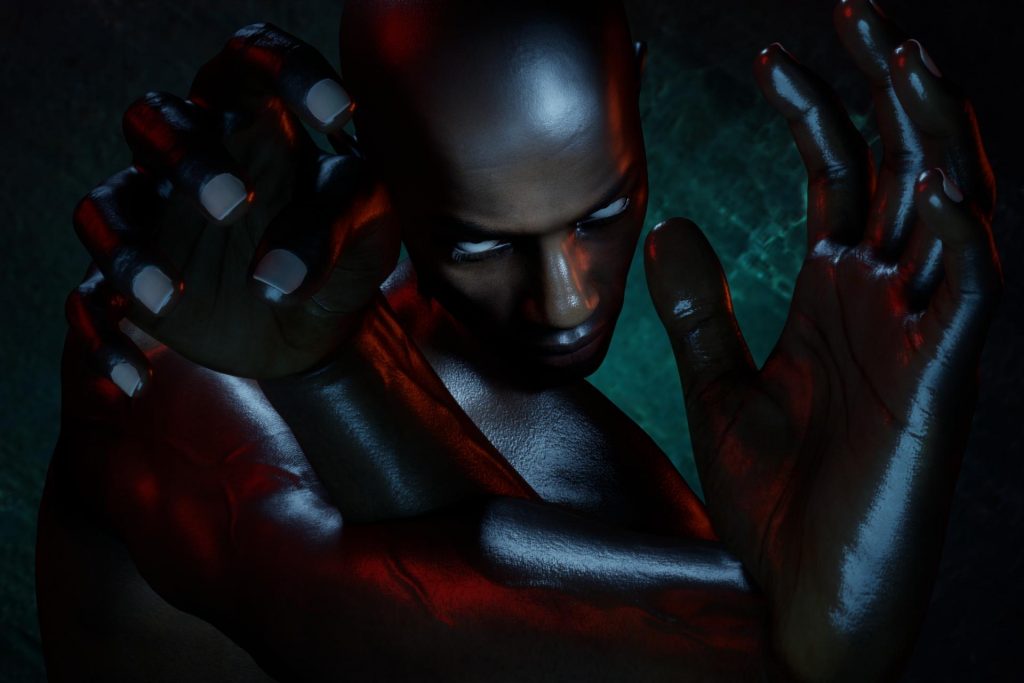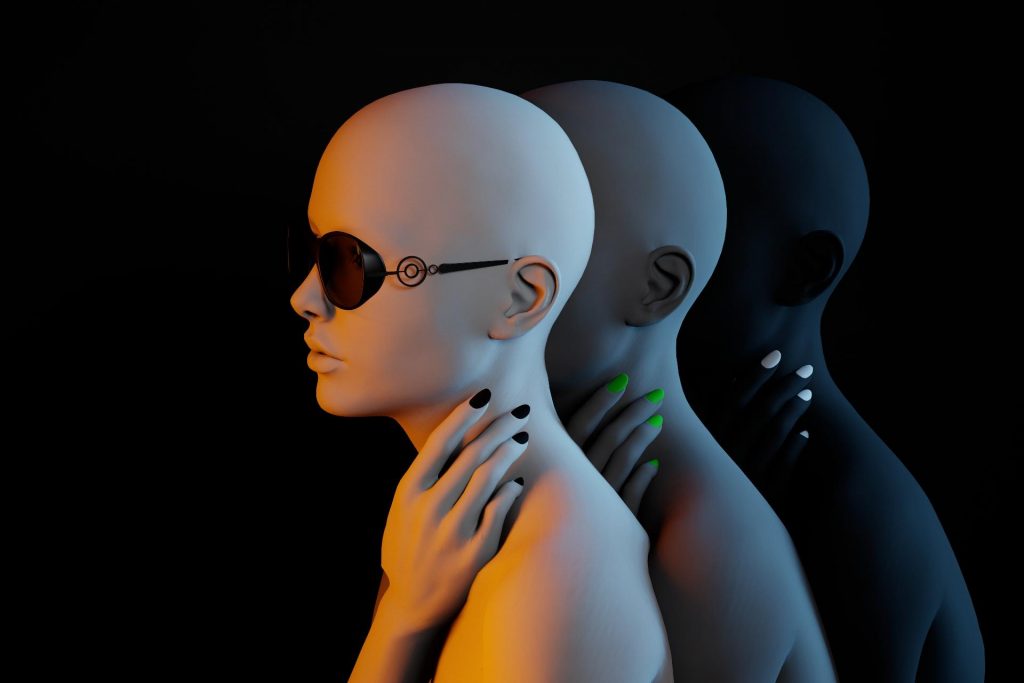 Thanks again to everyone who shared their spooky vision with us! We hope you guys enjoyed watching these setups the same way as we did. We are already very excited for our next challenge and can´t wait to see all of your stunning creations.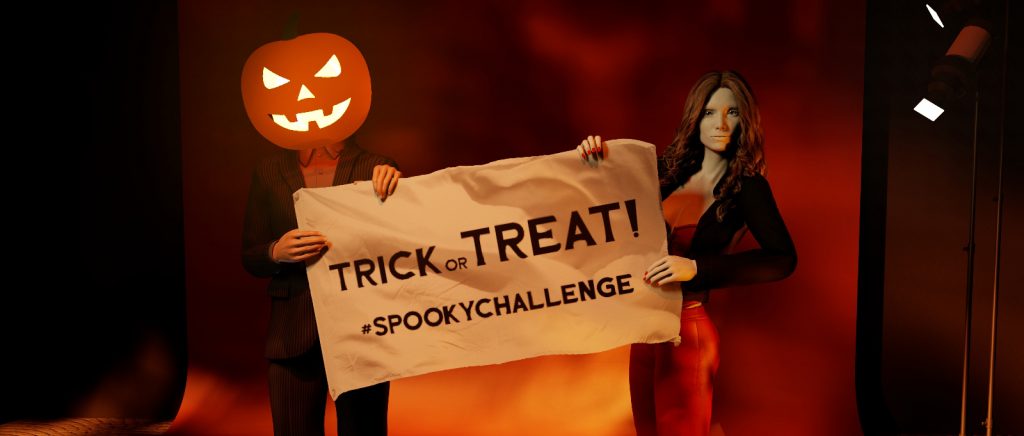 This post is also available in: German