Did you know that set.a.light 3D is used by creatives for a wide variety of purposes?
Apart from planning a shooting, the 3D studio can also be used to create crazy scenes that would not necessarily be possible in reality. This invites you to let your imagination run wild and to turn the world upside down.
So today we present you two setups from our Community members Vip2000 and Maks Alokhin, which are worth looking at twice and exploring the depth and complexity of the scenes.
,,Bad gift – Fantasy Snow White" from Vip2000, Setup ID 11033646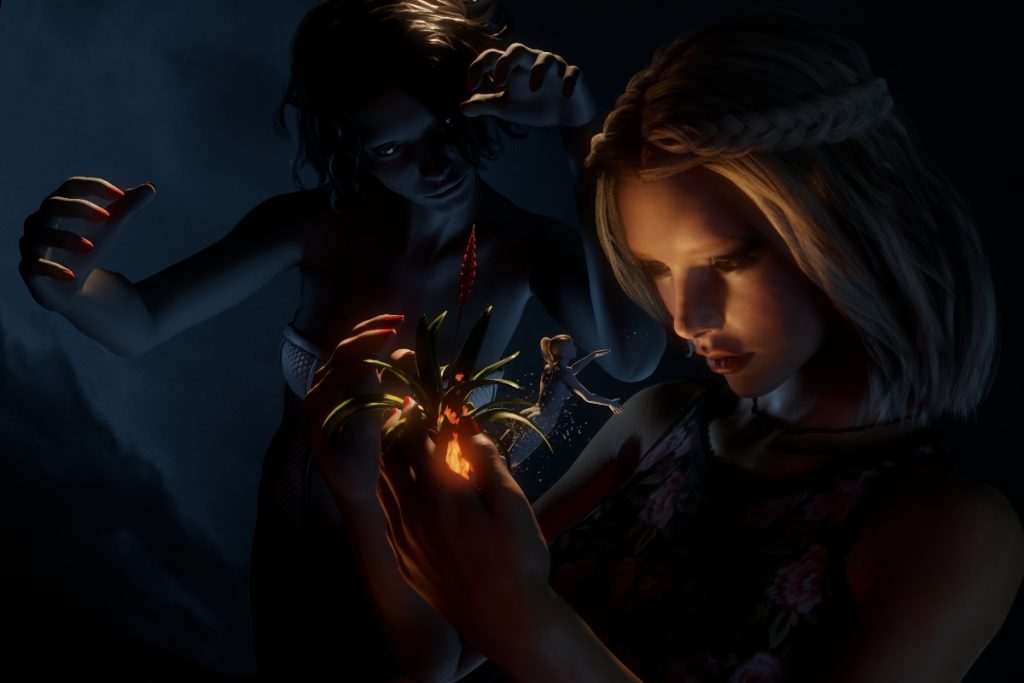 Who could be Snow White in this fairytale scene? And what is the front model holding in her hand? A fireball? A burning plant? On closer inspection you will discover some surprising elements. For example, when you download the setup, you will find that the fire was created with a PNG picture wall, which is "self-luminous". Finally, the question remains who is the model in the background, which was lifted by the assistant. Is she a monster or the evil queen? We don't know for sure, but we are curious what you think about it. Leave a comment under the setup and let us know.
Behind The Scenes
Take a look behind the scenes and see how the setup was created in set.a.light 3D: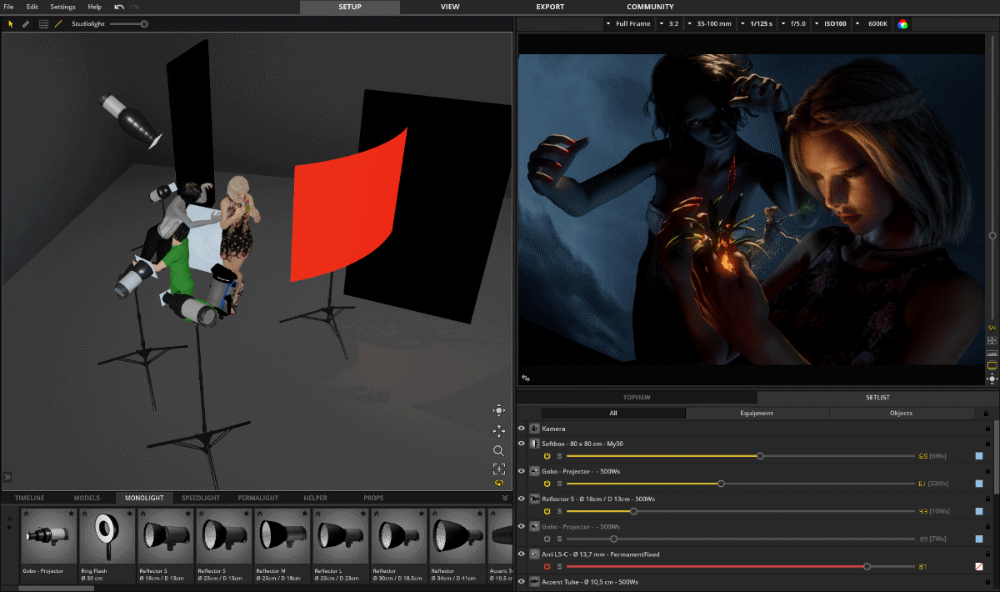 Tip: Import two-dimensional objects as PNG picture wall
If you can't find the right prop, you can use the picture wall to import your own (two-dimensional) objects into your setup. Find a suitable image, for example, free it in Adobe Photoshop and save it as PNG (with transparencies). Import the PNG file onto the picture wall and then you can use your new prop in the setup. Vip2000 has created the fire and fairy dust in this setup this way.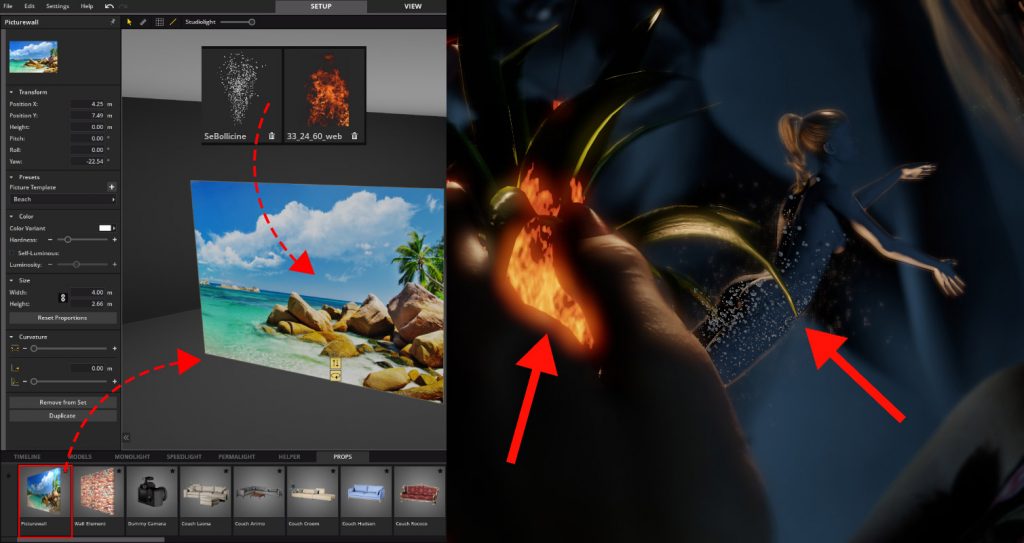 Tip: Changing the size of figures
In set.a.light 3D all avatars can also be resized. So if you want to visualize a dwarf or giant, just change the size of the model in the detail settings in the tab "Pose" under "Transform".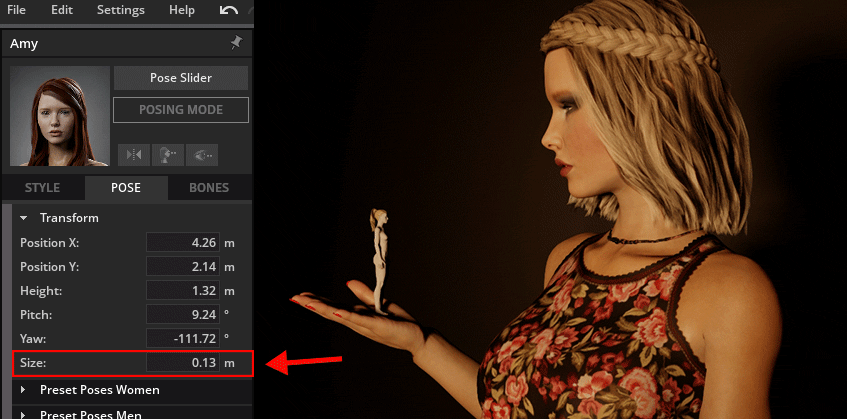 ,,Thirst" from Maks Alokhin, Setup ID 11033642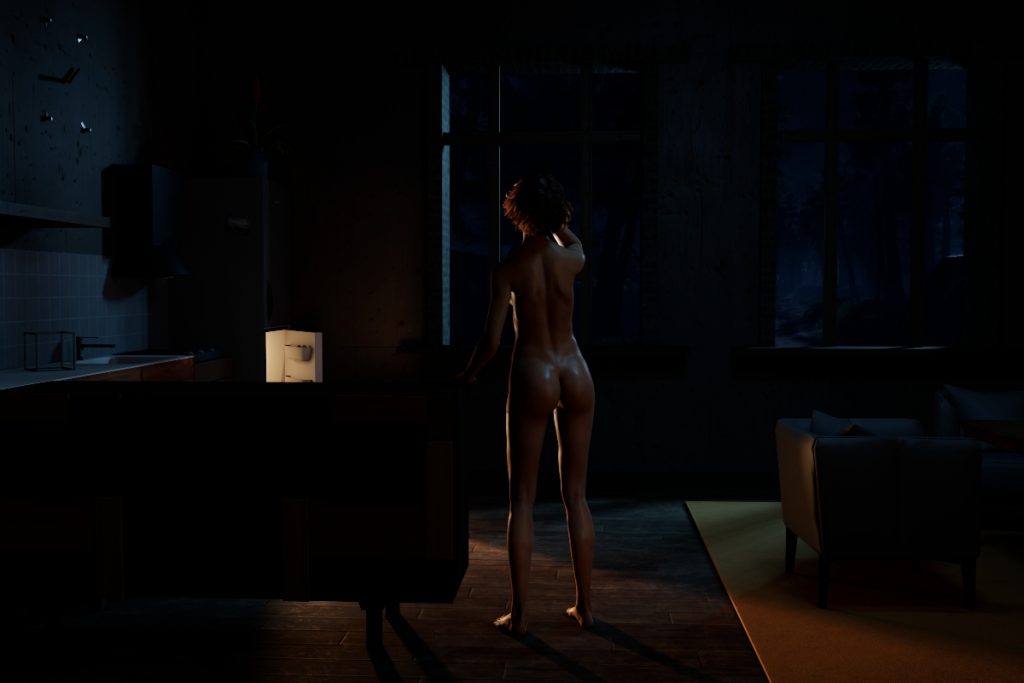 This scene is also worth a closer look. With the title "Thirst" one could imagine that the woman woke up at night to get water from the fridge. A light was cleverly placed in the refrigerator, which gives the scene a mystical atmosphere. We even discovered a clock on the wall and especially like how creatively the available props were used here. We reveal something: There are several bathtubs hidden in the refrigerator. Well, could we spark your curiosity?
Behind The Scenes
Take a look behind the scenes and see how the setup was created in set.a.light 3D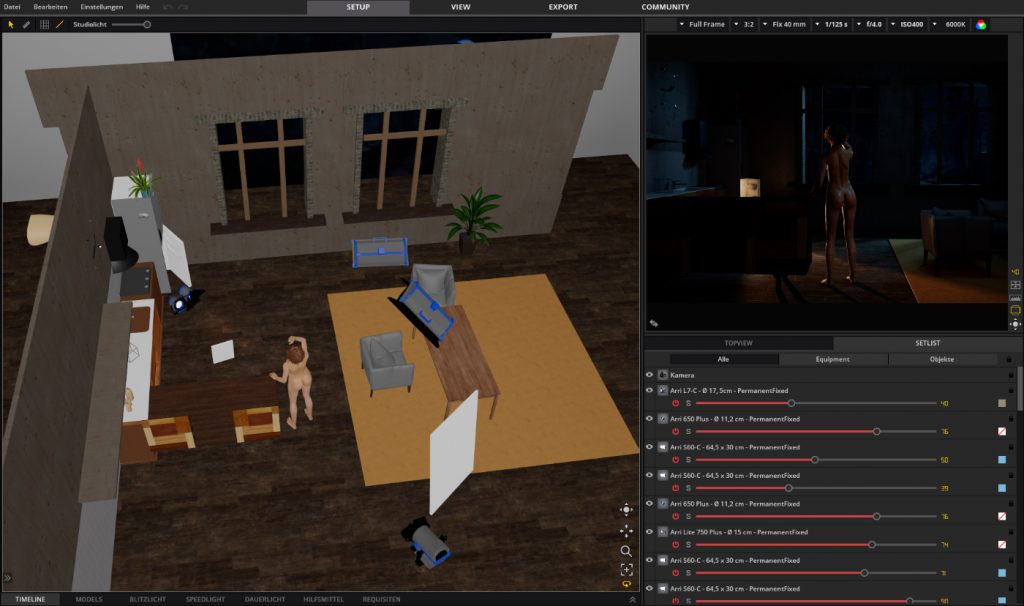 Tip: Use props creatively and build your own props
You can use props in set.a.light 3D as you like and change their size and shape. In this setup, Maks Alokhin used the legs of a chair to make a clock and a box and a cone to form an extractor hood. The refrigerator was assembled from various basic elements and the wall with the windows also consists of several individual elements that you can combine individually.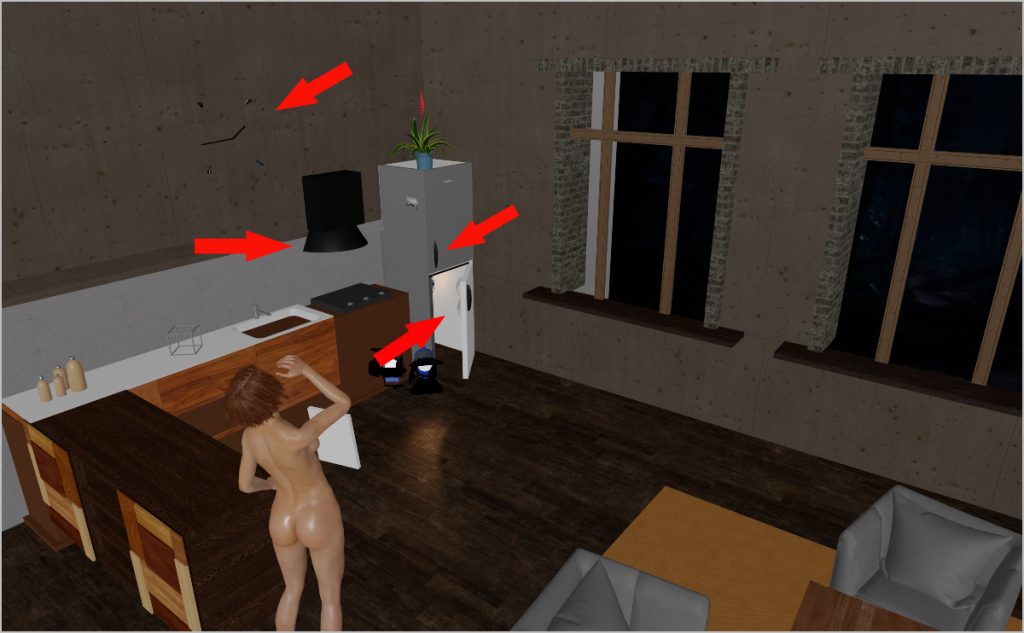 Take a closer look at these setups and let yourself be inspired.
NOTE: For this setup you need a strong graphics card
Find this setup in the community
(available from version V2.5)
Open your set.a.light 3D V2.5 (You don't have it yet? Here is the info)
Click on the new tab COMMUNITY
Enter the number "11033646" and "11033642" in the field "Light Setup ID" and click "Filter"
Like, comment or download the setup directly into your timeline
You do not know the set.a.light 3D community yet?You can find all details here: https://blog.elixxier.com/en/official-release-set-a-light-3d-v2-5/

A little tip: if you're looking for the perfect lighting setup for you, there's a selection of different filters you can use to make a specific search. So you can find lighting setups and genres to suit your taste.
Create exciting stories and surprise the Community members with inspiring and unique lighting setups that make them wonder!
We are looking forward to your creative ideas.
Your elixxier Team
♥ DEVELOPED WITH LOVE ♥
https://www.elixxier.com/en/


This post is also available in: German