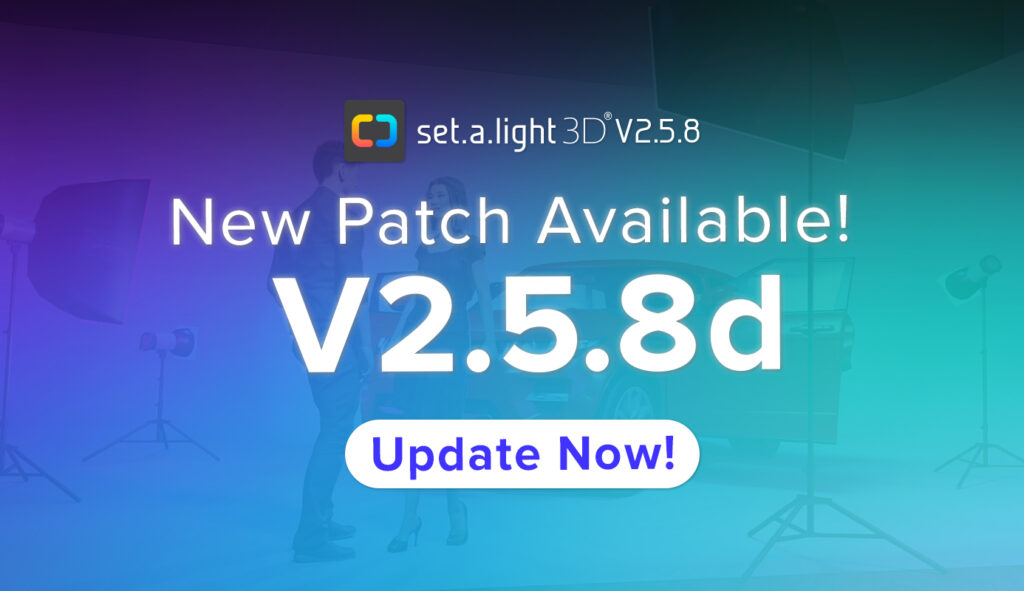 It's that time again! There is a new update for set.a.light 3D V2.5.8, which is free for all users of V2.0-2.5.8! We are very happy to present you new features and content.
Start your set.a.light 3D and the update will be shown directly. Run the update and you have all the new features :) Get the patch now to version V2.5.8d
Update at a glance
V2.5.8d
Patch for version 2.5.8(c)
New car prop (BETA) – highly detailed & with various customization options (openable doors, headlights, steering movable, color selectable, left-hand drive/right-hand drive selectable)
New fitness props available
The picturewall can be turned transparent
Improved file browser for Mac
Bugs fixed
The update has a size of 100 MB for Windows and 110 MB for MAC
Have a look at what's new
New car prop (BETA)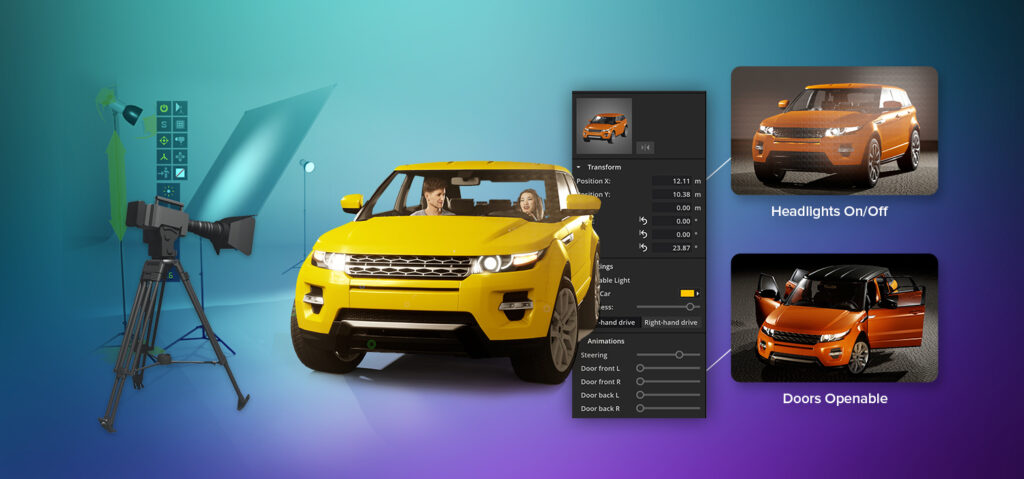 Update V2.5.8d adds a new car prop to your studio library and props selection. This SUV is high detailed and comes with various options available:
Open all doors individually
Turn the headlights on
Adjust the steering
Change the color of the car
Left-hand drive/right-hand drive selectable
You can find the new car "Car 2" in the props library (filter category: Accessories)
(Beta Info: Our vehicles in set.a.light 3D are still experimental and only intended to be used as a prop. Reflections in the car paint are not rendered accurately. We're working on it.)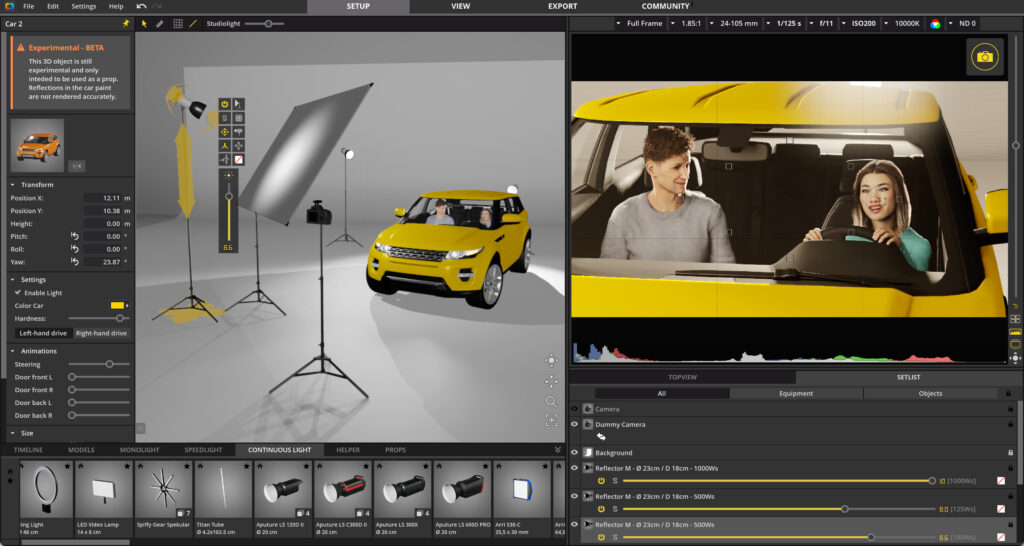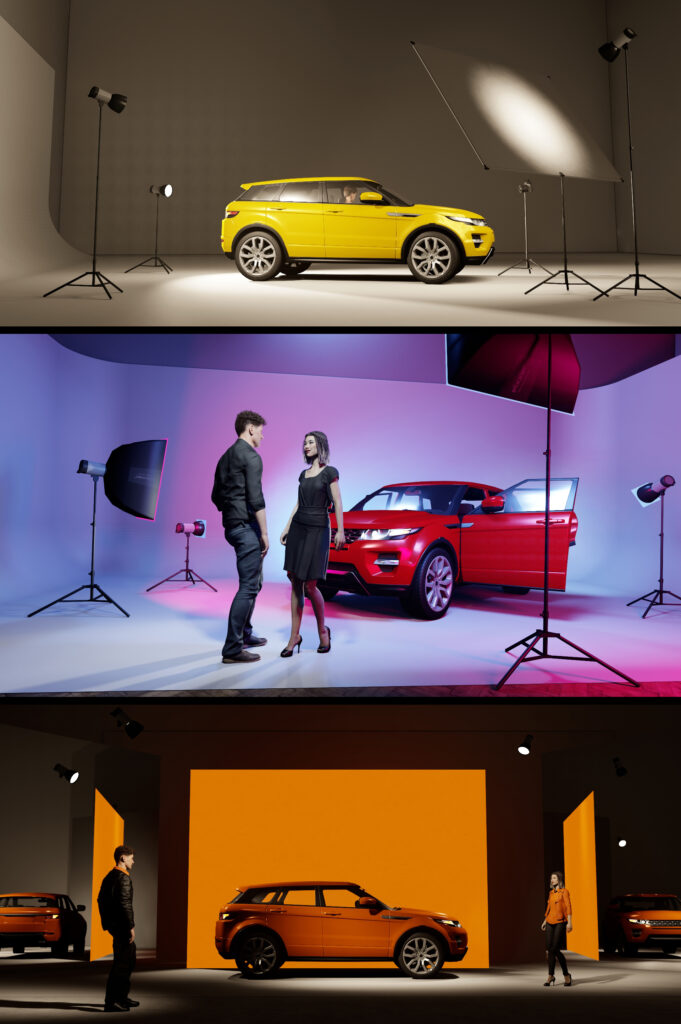 New fitness props available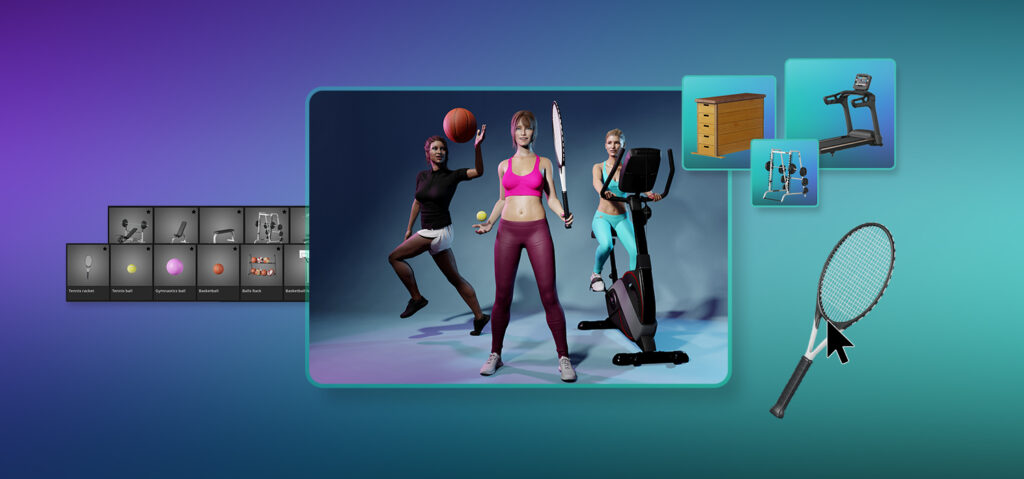 The content library got extended with lots of new fitness props for you to play with. From now on you can use objects like a tennis racket, tennis ball, gymnastics ball, basketball hoop, ergometer, treadmill, weight bench, wall bars, gymnastics boxes, yoga mat, trampoline and lots more in your sets.
This props update gives you a variety of new composition possibilities for your setups. Try it out. :)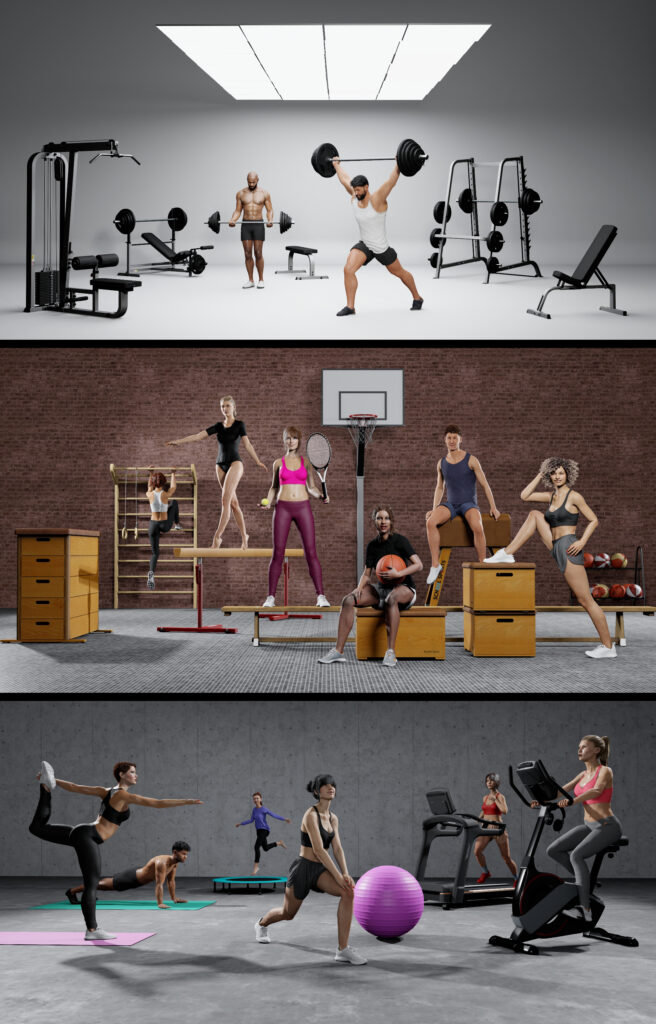 New option for the picturewall: Transparency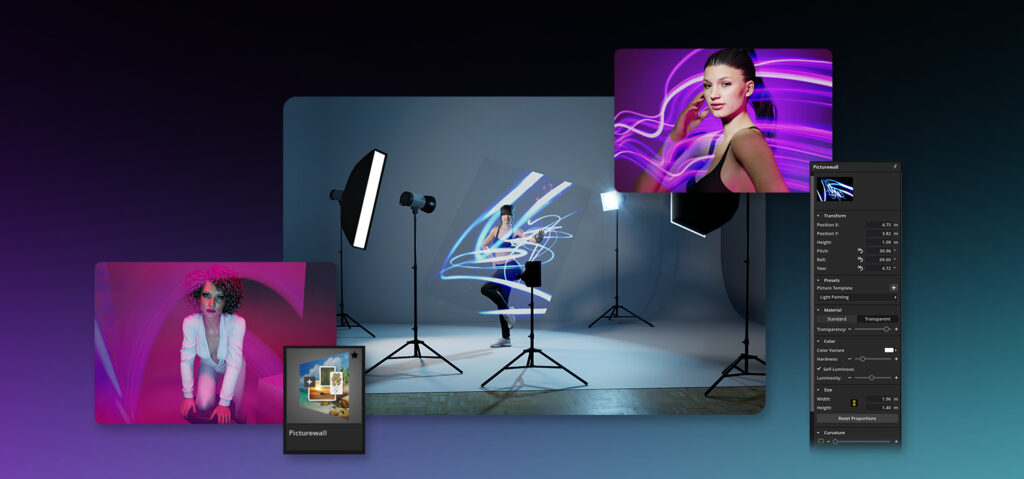 There's a new option available for the picturewall with which you can make it transparent. To do this, place the picture wall in your setup, select it and navigate to the detail settings on the left. Choose "Transparent" under the "Material" section and set the level of transparency using the slider. If you combine this setting with "Self-Luminous" you can create nice effects, visualize light painting ideas or simulate a compositing concept.
Note: If the picture wall is set to transparent, it will not cast any shadows.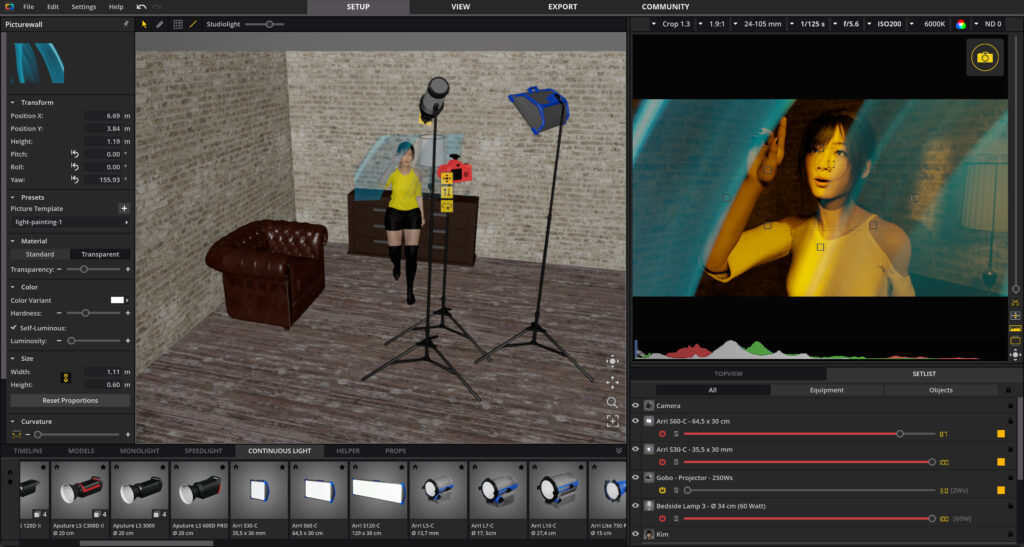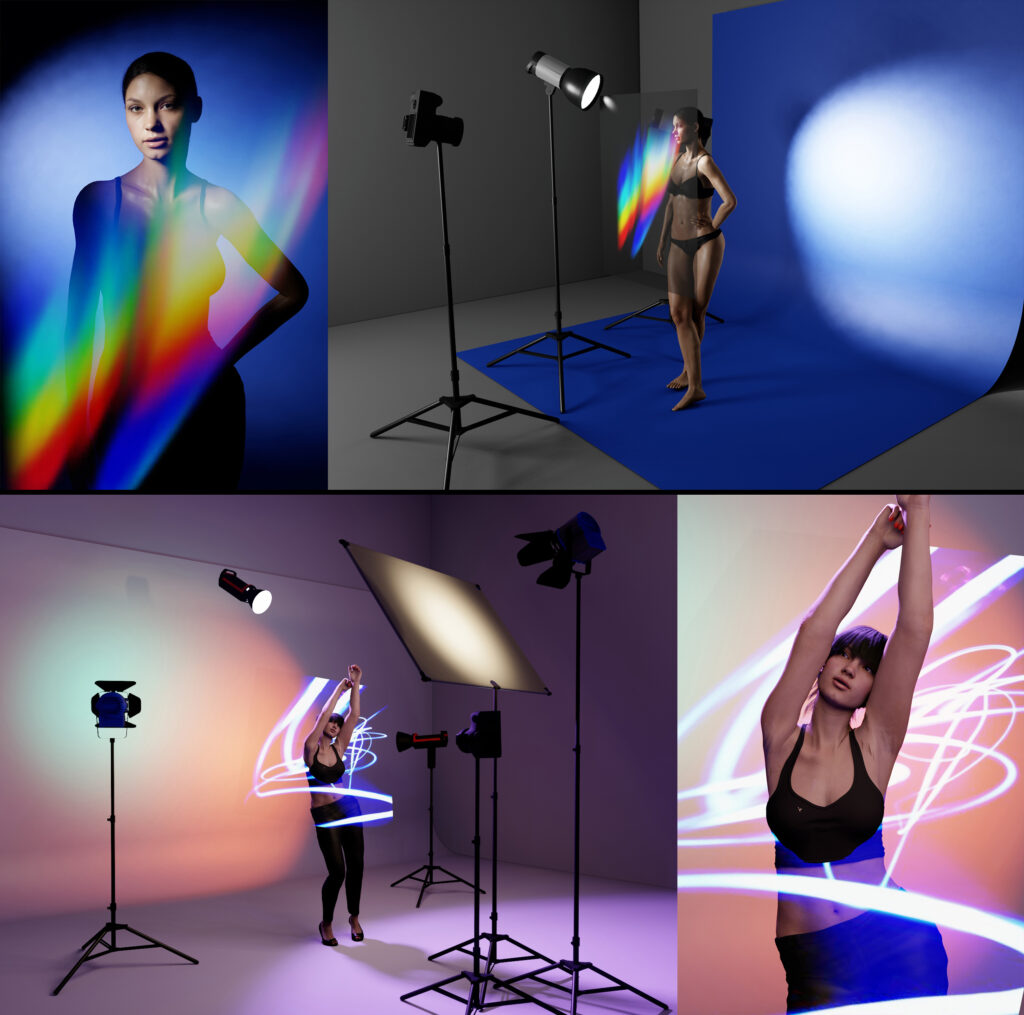 We hope you like the new features and look forward to discovering new setups and creations from you in the community and on social media..
Your elixxier team
♥ DEVELOPED WITH LOVE ♥
How to get the update
This update is FREE for all V2.0–2.5.8 users. To get it, all you have to do is start your set.a.light 3D. The update option will be displayed immediately; just select it. (set.a.light 3D requires an internet connection).
Alternatively you can also reinstall after downloading the latest version here.
(During the reinstallation, all personal settings, etc. are preserved.)
Download our example setups
You can download our sample setups in the community on our profile "elixxier". To do this, go directly to the "Community" tab in set.a.light 3D.
Community Web Login: https://community.elixxier.com
(Setups cannot be downloaded in the web version, they can only be downloaded directly in set.a.light 3D)

You don't know set.a.light 3D yet?
Get to know the world's most advanced and intuitive virtual 3D studio for photographers, filmmakers and creatives that lets you plan lighting, test ideas and visualize scenes.
Visit our website for more information about set.a.light 3D. The software is available for Mac and for Windows.
Want to try out the new features and everything else set.a.light 3D has to offer? Start your Free Trial today!
Website: www.elixxier.com/en/
Facebook: www.facebook.com/elixxier
Instagram: www.instagram.com/elixxiersoftware
YouTube: www.youtube.com/c/Elixxier
This post is also available in: German