A great example on how to easily experiment around and learn with set.a.light 3D!
A few days ago 
Heiko Kanzler
, who has been in our 
interview-series
 as well, posted an experience from a shooting of his in our 
Facebook-Community
. With Heiko's approval we took this post to show you guys, how easy it is to develop your own ideas and get creative with set.a.light.
Of course, the 
.set-file 
is available down there at the end of the article. Have fun ;)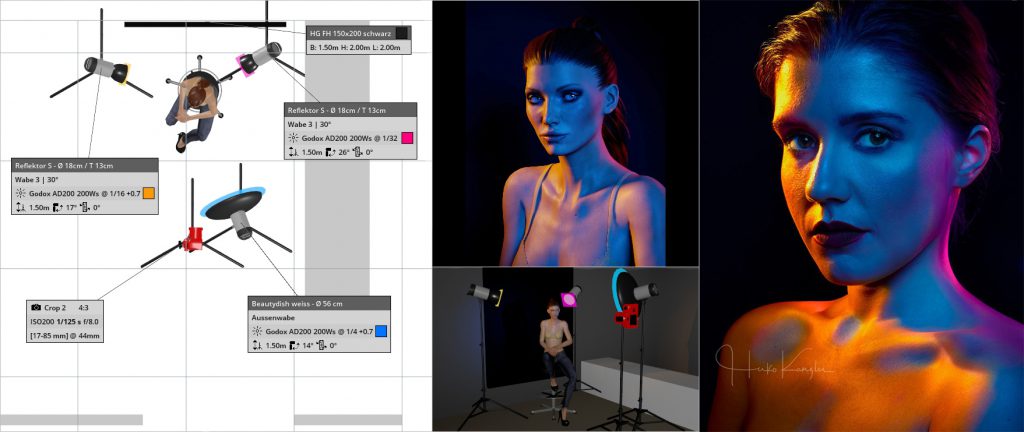 This week I had a session with a part time model from Gibraltar and while presenting my thoughts for the shoot, I asked her what she would like to do.
She came up with the idea of a coloured portrait and sent me the well known picture from Geoffrey Jones.
I accepted the challenge, launched set.a.light 3D, looked into Johannes' example file from one of his previous live tutorials and created a new set with my own gear in my small "home studio".
Here is the video, which sadly is only available in German:

There have been a number of problems and challenges I had to deal with:
a very small room with lots of light pollution

a limited set of gels for my studio strobes (I tried my speedlights as-well, where I have more colour gels, but this type of shot is almost impossible to do without a modelling light)
to find the ballance between the lights (still an issue)
the pose (has a huge unfluence on the amount of the different colours on her body)
saturation, especially for the blues (the picture in camera was washed out and got better after stepped down one and half stops)

This picture shows a comparison of the first, second and third color (counting from the left) and the colors saturated through Capture One (right)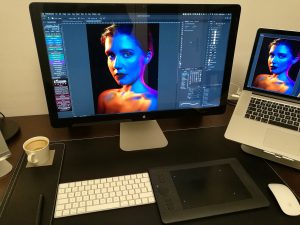 In post, I used the awesome color editor of Capture One to select the different colors and adjust and saturate them independently.
In Photoshop I then took the final steps like skin retouch, Dodge 'n' Burn and global color grading.
Here's the result – Heiko's version of Tricolore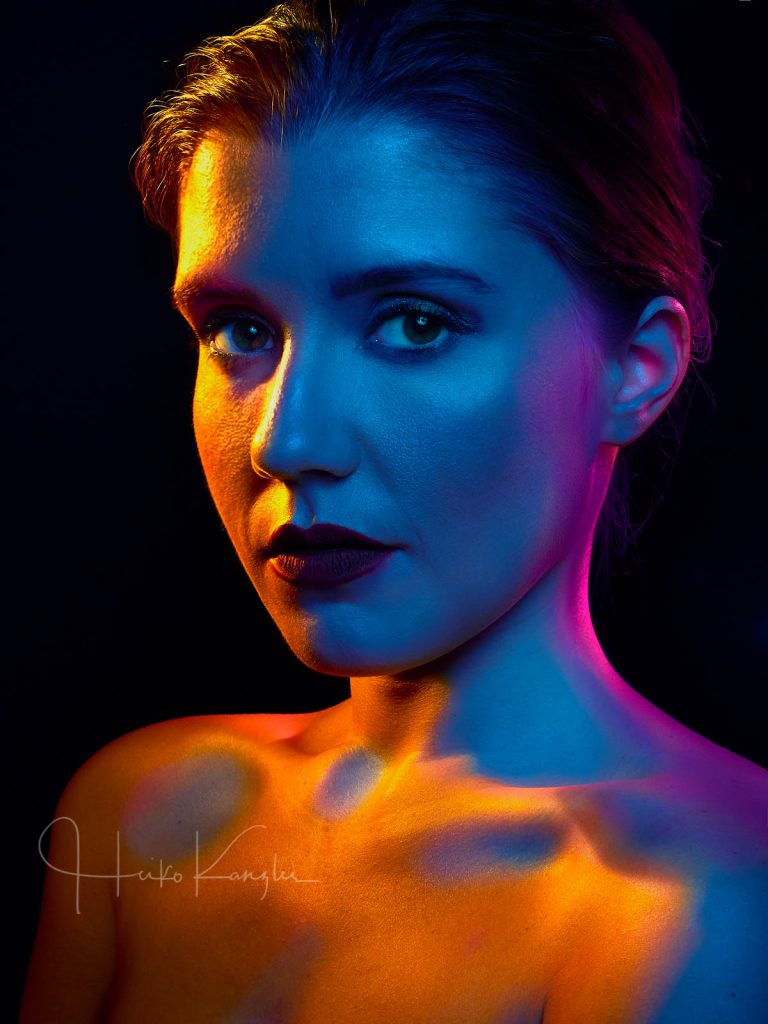 He says:
"The picture is not not perfect, but it's a start. For me, knowing that I can experiment with set.a.light3D with complex sets or creative ideas and beeing able to reproduce them, was the biggest learning from this session."
Thanks a lot for sharing your ideas and impressions with us, Heiko!
The .set-file for set.a.light 3D is as promised available here.
Download: Geoffrey Jones - 3 colors.set
More of Heiko's work can be found on his website or his Facebook page.
If you haven't seen our interview yet, we'd highly recommend you to watch it :)
Quick Links…
–> set.a.light 3D
–> Facebook
–> Instagram
This post is also available in: German